New Customers Choose Fortinet's Cloud Security for Protection of Hybrid Cloud and On-Prem Networks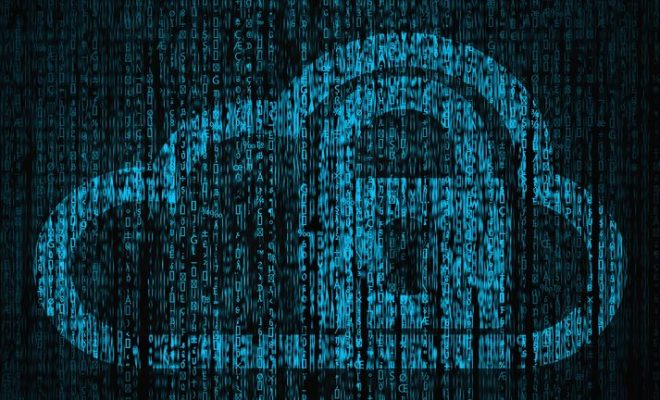 One of the most critical considerations when looking at any cloud initiative is understanding that very few organizations are looking for a pure cloud security solution. Instead, they are usually looking to integrate their on-premise security – solutions that often span across multiple locations – with their evolving cloud or multi-cloud presence. They require consistent security features and functionality between cloud and on-prem security devices, seamless single-console management across various environments and deployments, and high scalability and adaptability as their infrastructure continues to evolve.
Fortinet is helping customers at all stages of their cloud adoption to secure all their environments. Through Fortinet's robust cloud security portfolio, customers can consistently secure connectivity across environments, secure their applications regardless of environment and have consistent visibility and control. This enables customers to have a streamlined operational model that effectively mitigates business risks. Here are three examples of customers that were seeking security solutions that could bridge these cloud and physical environments and are now leveraging Fortinet's dynamic multi-cloud solutions for their workloads. With Fortinet, they were able to achieve a consistent, integrated solution that increases visibility and reduces complexity, while delivering high performance.
National Payment Agency Needed a Secure Platform for Innovation
Today's consumers demand immediate access to their banking and online account information and the ability to conduct financial transactions ­– such as paying for goods and services, depositing and transferring funds, and sharing information about those transactions with friends and family. And the organizations that facilitate these transactions need to support these tasks seamlessly and in real-time, all while protecting the financial and personal data of their customers and conforming to privacy laws and regulations.
A large national payment management organization, responsible for managing billions of dollars worth of transactions each day, was looking to modernize its IT infrastructure underpinning financial transactions. The goal was to better support the needs and desires of citizens, as well as those who conduct business inside the country's economy. Achieving this required a platform that would enable and support innovative new ways for its citizens to conduct financial transactions from any device, and from any location, without exposing themselves or their data to risk.
Achieving this required them to deploy a faster, more flexible and highly secure payments infrastructure. And most of this needed to happen in the cloud. The challenge is that the payments industry is in constant flux– impacting data and privacy regulations, supporting new players and technologies moving into the space, along with a growing volume of transactions and payments data to manage – so any solution also had to support a high degree of flexibility and scalability.
Fortinet partnered with IBM to create a fully redundant solution that traversed multiple data centers, spanned physical and cloud environments, and offered the high level of security and performance necessary for the fast-paced environment of monetary transactions. This resulted in the deployment of Fortinet solutions that provide granular application control, antivirus, high-performance data center firewalls, NGFWs, IDS/IPS solutions to support PCI DSS compliance, and IPSec VPN.
Australian Private School Needed a Cost-Effective Solution for Scaling into the Cloud
Today's educational institutions are required to prepare students to live and compete in the digital world. With over 2,500 students ranging from kindergarten to year 12, this customer is one of the largest independent schools in Australia. Their environment includes wireless connectivity spread across two campuses, housing facilities for boarders, and a robust AWS environment.
One of their primary concerns was being able to comply with safety requirements for students with access to the internet. The ability to see what students were doing and to generate reports about internet activity was inadequate. And with the need to encrypt student data and other resources between their physical and cloud networks, they were also experiencing severe performance issues related to inspecting that data.
The Fortinet team was able to demonstrate the effectiveness of FortiAnalyzer and its ability to provide insight into student behavior by generating pre-established reports which could show such items as most searched terms, most-watched YouTube videos, or other such parameters. Also, running those reports did not have any impact on firewall performance. We were also able to demonstrate similarly valuable reporting from FortiCASB for their O365 and AWS environments – thus ensuring staff compliance with school guidelines on personal information. And we were also able to showcase the effectiveness of FortiManager when managing high-availability firewall pairs deployed in three separate physical and cloud environments.
Large Retail Chain Needed Parity Between On-Prem and AWS Security
A large retail chain operating hundreds of stores in the US is currently going through a digital transformation project. Their primary goal was to install a broadband site-to-site VPN connection at each location to serve as a redundant connection for their MPLS traffic headed to their central data center. In addition, they wanted to provide a better shopping experience for their customers by offering secure digital access at every store location. This required advanced security to be installed alongside their broadband connection at every site. They also wanted to simplify their infrastructure management, so they needed all of their new on-prem security to match the security deployed in their AWS environment.
By combining cloud and enterprise firewall solutions, Fortinet was able to demonstrate high scalability and interoperability between their AWS and physical HA firewall architecture. Single-pane-of-glass management increased reliability. Comprehensive reporting improved their ability to see and respond to operational and security issues. And powerful Secure SD-WAN was used to integrate network and security connectivity across their remote locations into a single, integrated system.
The strength and breadth of the Fortinet Security Fabric played a critical role in this opportunity. This included the security effectiveness, speed, and simplicity of the FortiGate UTM suite, high-speed SSL inspection, and secure SD-WAN. Fortinet's ability to match the security capabilities of the FortiGate solution deployed in their AWS network to the features of the FortiGate UTMs deployed on-prem were essential.
Security for Dynamic Clouds
Security needs to be able to adapt as networks continue to become more complex. More than ever, today's organizations need security tools that can be deployed into any environment with the confidence that they will seamlessly integrate into the overarching security architecture – without adding undue burdens in terms of deployment, configuration, management, and optimization. And just as importantly, those solutions need to be able to scale and adapt as those different environments evolve. That is the power of the Fortinet Security Fabric and the breadth and depth of its cloud products and solutions.
Learn more about how Fortinet's dynamic cloud solutions provide the necessary visibility and control across cloud infrastructures, enabling secure applications and connectivity from data center to cloud.