Barracuda named a Challenger in 2019 Gartner Magic Quadrant for Web Application Firewalls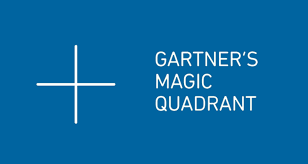 Evaluation Based on Completeness of Vision and Ability to Execute
Campbell, Calif. — (September 20, 2019) — Barracuda, a trusted partner and leading provider for cloud-enabled security solutions, today announced that it has been recognized as a Challenger in the 2019 Gartner Magic Quadrant for Web Application Firewalls.
According to Gartner, "By 2023, more than 30% of public-facing web applications and APIs will be protected by cloud web application and API protection (WAAP) services, which combine distributed denial of service (DDoS) protection, bot mitigation, API protection and WAFs. This is an increase from fewer than 10% today." 1
Barracuda delivers a web application security platform that protects cloud-hosted web applications, secures APIs and mobile apps, defends against bots and DDoS attacks, and enables cloud security automation for organizations integrating security into their existing CI/CD processes.
"Attackers continue to get more sophisticated in their attempts to compromise websites and applications, and for many organizations it can be a challenge to implement robust application security and keep up with new vulnerabilities," said Tim Jefferson, SVP, Engineering of Data Protection, Network and Application Security, Barracuda. "We believe being recognized as a Challenger for the third year in a row reinforces our vision of providing simplified application security on a proven security platform, removing the complexity and delivering the protection organizations need against zero-day threats, automated attacks, and more."
"Using Barracuda's five-step deployment wizard, we had WAF-as-a-Service up and running and fully configured in less than ten minutes. And, the unmetered, full-spectrum DDoS protection that's included is crucial for preventing DDoS attacks and thereby ensuring that our services are always available to our customers," said Michael Johnson, Director of IT at Medefy. "Now that we know the benefits we can gain from a modern WAF solution, we are looking into expanding our deployment, possibly by adding virtual Barracuda WAF instances where appropriate. Barracuda is one of the few vendors who offer both a SaaS and a traditional cloud-hosted solution—not to mention hardware and virtual versions—that operate the same way. This is a level of flexibility that is rare among security vendors."
Download a complimentary copy of the Gartner Magic Quadrant for Web Application Firewalls: https://www.barracuda.com/wafmq