SONICWALL, BATELCO DELIVER MANAGED SECURITY, SECURE WI-FI TO BAHRAIN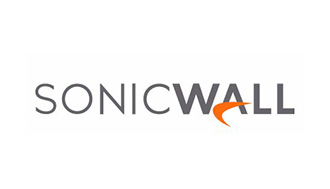 MILPITAS, Calif. — September 2, 2020 — Often challenged with limited budget and trained staff to fight dramatically intensifying and targeted cybersecurity threats, small- and mid-sized businesses (SMB) are increasingly finding themselves as the preferred target of cyber perpetrators. SonicWall, the trusted security partner protecting more than 1 million networks worldwide, has announced a strategic partnership with Batelco, the leading communications provider in the Kingdom of Bahrain, to deliver end-to-end digital security solutions to SMBs throughout the Kingdom.
"There are headlines daily of data breaches that cripple even the largest of global organizations with far more resources and budget than those of SMBs," said SonicWall Vice President, Global MSSP & Carrier Sales, Luca Taglioretti. "There is no organization that is too small for the wandering eye and determination of cybercriminals. It's imperative to work closely with security providers to gain a clear and real-time picture of security risks and the impact they could potential pose to their organization."
Customers will be armed with enterprise-grade SonicWall TZ Series next-generation firewalls with installation and managed security services. SonicWall next-generation firewalls provide content and network protection including antivirus, intrusion protection, web filtering and VPN, along with advanced features such as identification and mitigation of new and complex cyber threats.
Supported by Batelco's managed security services, customers are fully supported by a skilled team of certified security professionals capable of delivering operational protection to the customers' network and infrastructure around the clock.
"While Wi-Fi is now considered by guest and shoppers as a necessity, it can pose a serious threat, as cybercriminals are constantly lurking for ways to find unsecured access points," said Batelco General Manager of Enterprise Abderrahmane Mounir. "Offering a proven vendor's security to meet the needs of business owners' allocated budget, security and performance expectations is vital to our portfolio of solutions."
SonicWave wireless access points (AP), designed for retail, hospitality, healthcare and education environments, will provide Wi-Fi security, high-speed connectivity and can onboard multiple APs with Zero-Touch Deployment capabilities. Business owners will now have a secure network for critical applications and payment data with a separated network for guest traffic. Organizations attain single-pane-of-glass management of SonicWave APs across retail branches with SonicWall Wireless Cloud Manager (WCM).
The SonicWall and Batelco partnership will offer a specific solution designed to secure retail outlets with SonicWall TZ350 firewalls and secure SonicWave 231c wireless access points.
About Batelco
Batelco (Bahrain Telecommunications Company) the leading digital solutions provider in the Kingdom of Bahrain continues with its commitment to enhance customer experience. Batelco serves both the corporate and consumer markets through the delivery of cutting-edge fixed and wireless telecommunications solutions. Its comprehensive portfolio of solutions for the residential, business and government segments in Bahrain include all IP fixed and 4G LTE wireless Broadband networks and MPLS based regional data solutions. The Company's digitization and connectivity goals are in line with those of the Kingdom of Bahrain to transform how businesses operate as well as transform the lives of residents, enabling everyone to connect, work and live better through the delivery of technology-based products and solutions. With an ongoing commitment to roll out Smart Home and Smart City digital solutions, Batelco is playing a crucial role in the Kingdom's prosperity and development. Batelco is also proud of the important role it plays in supporting its local communities and annually contributes to health, education, sports and cultural initiatives.