SoftBank Corp. Chooses Fortinet Secure SD-WAN to Accelerate Managed SD-WAN Services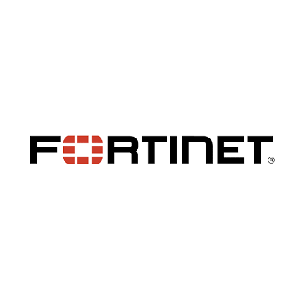 Fortinet's Security-Driven Networking Approach to SD-WAN Enables SoftBank to Offer Seamless, Secure and Cloud-Ready SD-WAN Services to Enterprise Customers
SUNNYVALE, California – Nov 18, 2019 –
Fortinet (NASDAQ: FTNT), a global leader in broad, integrated and automated cybersecurity solutions, today announced that SoftBank Corp. ("SoftBank") has chosen Fortinet Secure SD-WAN to accelerate and expand its portfolio of managed SD-WAN services to help enterprise customers keep up with the pace of digital innovation. The addition of Fortinet's carrier-grade secure SD-WAN solution allows SoftBank to increase the security posture of enterprise customers by minimizing the attack surface, provide greater business agility with faster on-boarding, and simplify operations.
Organizations have embraced digital innovation to keep pace with emerging market trends, fluctuating customer demands, and increased competition. However, legacy network architectures are struggling to handle the workloads and complexities of today's digital business, leading to disruption of business critical applications and poor user experience. Fortinet and SoftBank have come together to deliver innovative and cost-effective managed SD-WAN services to help enterprise customers through these challenges.
"When looking to expand our portfolio, we needed an SD-WAN solution that could deliver and enable, in addition to SD-WAN, a set of integrated and automated high-value services to solve our customers' challenges," explains Kunihiro Fujinaga, SVP and head of Enterprise Product and Business Strategy at SoftBank. "We chose Fortinet Secure SD-WAN with its built-in next-generation firewall security because it gives us a real advantage in providing a natively built-in service to significantly reduce onboarding efforts and speed time-to-market."
Fortinet Secure SD-WAN enables simplified operations and full provision of core routing, SD-WAN and advance security using a single device powered by the industry's first SD-WAN ASIC to accelerate performance. The solution is uniquely positioned to enable SoftBank to expand their SD-WAN offering as a revenue-generating value-added services platform – ensuring quick on-boarding, fast time-to-market, and cost reduction, while also driving new revenue and creating competitive barriers in the market place. Fortinet Secure SD-WAN enables the following value-added services:
Advanced Security Services: Industry-leading next-generation firewall security embedded within the Fortinet Secure SD-WAN platform enables SoftBank to deliver a pre-integrated service that allows enterprise customers to quickly realize the benefits of SD-WAN while providing consistent protection against advanced threats. Secure Internet Access is one of the key service offerings provided by SoftBank, widely adopted by many large enterprises in Japan
Network Analytics: Single-pane-of-glass management and monitoring with Fortinet Secure SD-WAN allows SoftBank to offer enterprise customers service assurance and advanced threat visibility.
Multi-Cloud On-Ramp: Fortinet Secure SD-WAN accelerates cloud connectivity via the cloud on-ramp to SaaS and major public clouds (IaaS). This allows SoftBank to enable customers to extend SD-WAN, security, and end-to-end segmentation from the edge to the cloud.
"Fortinet and SoftBank together are positioned to deliver cost effective Secure SD-WAN solutions enabling secure, smart and high-performing networks" said John Maddison, EVP of products and CMO at Fortinet. "Fortinet is focused on delivering network and security automation and enabling smart connectivity solutions for today's networks, while preparing for 5G mobile broadband connectivity to allow enterprise customers to future-proof their networks. We look forward to working together with SoftBank to enable WAN edge transformation with Secure SD-WAN."