Sophos Connect EAP 1.2 Released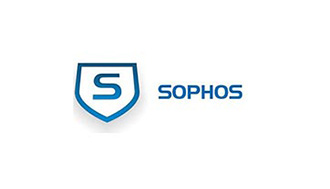 Hi XG Community!
We're pleased to announce the release of Sophos Connect EAP 1.2.
The VPN Client is now available from within the WebAdmin of your XG Firewall (see KBA 133109).
A feature is not working as expected? You have found a bug?
Sophos Connect EAP is now officially supported starting with this version. Please contact Sophos Support if you experience any issues.
We have also created this new community group for Sophos Connect discussion.
Issues Resolved
NC-29956 [Remote Access] Add ability to Auto-import connections pushed via GPO and/or Jamf
NC-32344 [Remote Access] Propose transforms as configured in .tgb/,ini file for IKE and IPsec proposal instead of defaults
NC-35711 [Remote Access] Handle Network connectivity issue when the tunnel is active
NC-39139 [Remote Access] [Windows] Child-SA is not getting created after re-key
NC-39485 [Remote Access] Renegotiate tunnel on interface IP address change rather than using DPD to detect the failure and then switch
NC-39882 [Remote Access] [Mac] DPD kicks in and SA gets deleted when switching between two working wifi's
NC-40700 [Remote Access] Clear Auto-Connect override flag when re-importing a connection
NC-40775 [Remote Access] [Mac] Not able to establish tunnel when network connectivity switches from WiFi to wired connection. This happens ONLY if both the interfaces are already up when the switch happens
NC-40875 [Remote Access] Connections page replaces About page if no connections imported
NC-40879 [Remote Access] [Mac] Tunnel All Auto connect connection gets disconnected when laptop wakes up from extended sleep mode. Assuming WiFi connectivity, the ONLY way to recover is to Turn WiFi Off and On again
NC-40920 [Remote Access] UI Notification cleanup
NC-40979 [Remote Access] [MAC ONLY] Restore physical interface DNS server settings when the tunnel is disconnected
NC-41362 [Remote Access] Generate and Include System Info (interface, route table and OS info) as part of TSR
NC-41363 [Remote Access] Display DNS servers assigned to the Virtual Adapter (Win) or utun (Mac) device
NC-41515 [Remote Access] Enhancements to the telemetry data
NC-41790 [Remote Access] Failed to establish child-sa error with auto-connect.
NC-42216 [Remote Access] User Password must allow special characters
NC-42341 [Remote Access] [Mac] Wake from sleep does not initiate auto connect connection