Meraki Go Expands Beyond WiFi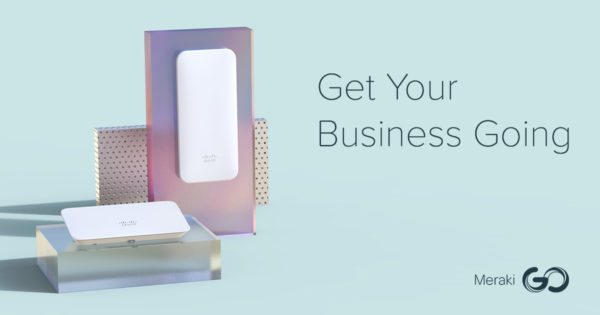 Introducing Security Gateway and Network Switches for Small Businesses
Announcing the newest app-managed products — a security gateway and network switches — making Meraki Go a complete networking solution that allows business owners to self-manage the internet and WiFi at their businesses.
Businesses can now take advantage of our cloud-managed in-app capabilities such as automatic updates, network health monitoring, remote access, and support — all without any recurring fees.
There's so much more to the new Meraki Go solution. We heard our customers and made creating WiFi Splash pages as easy as it could get so users could engage guests with custom messages and landing pages. The shifting trends indicate that location intelligence is not just for big-box retailers or chains anymore. Meraki Go gives small businesses an edge over their competitors by giving them insight into the number of passersby, when and how long visitors stay, and the guest engagement — helping them make business decisions around staffing, inventory, promotions, and loyalty programs.
Quick, powerful settings on the Meraki Go Mobile App allow for increased speed, convenience, and security for staff and guests alike. Users can take proactive action to manage their business from anywhere. For instance, monitoring and setting usage limits across all of the devices, wired or wireless, to stop a network slowdown. In seconds, they can spin-up new WiFi networks, or block websites to prioritize critical work over video streaming for recreation — ensuring high uptime.
It's hard for businesses as it is to manage the day-to-day operations, and network security risks becoming an afterthought. That's why we now also have the Meraki Go Security Subscription, powered by Cisco Umbrella. It's intelligent security, built into the Meraki Go Security Gateway and activated via a one-tap configuration in the app, to protect users from new and looming threats.
With Meraki Go, anyone can set up and manage network connections in less than ten minutes, empowering the user to focus on non-IT critical tasks that are important for business growth. Previously, we made it easy for users to set up our access points, that provide fast and reliable WiFi. Even with the new products for wired connections, getting started on Meraki Go just got simpler.
Check this out on Meraki Go today, and watch our explainer video.