FortiVet Announces Partnership with Corporate America Supports You (CASY) for Cybersecurity Skills Transitioning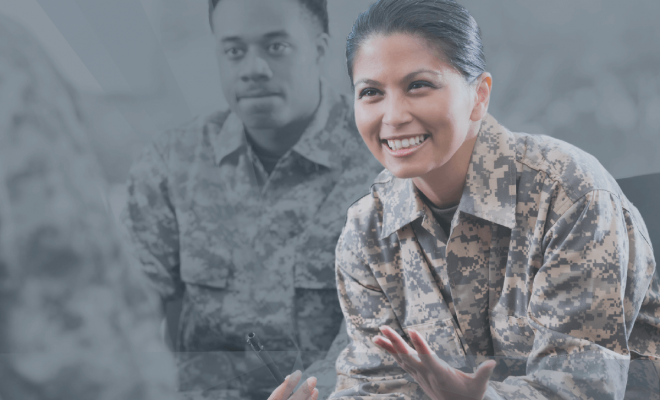 Fortinet is pleased to announce that Corporate America Supports You (CASY) has joined the Fortinet Network Security Academy (FNSA) to further enhance our mutual objectives of assisting active duty military, military veterans, and their spouses to effectively transition to a career in today's rapidly expanding cybersecurity marketplace.
The Fortinet Network Security Academy (FNSA) was designed to provide industry-recognized Fortinet training and certification to the next generation of cybersecurity professionals. The FNSA collaborates with academic institutions, non-profit organizations, and veterans' programs around the world to help learners become part of an elite group of skilled security professionals. The expanded FNSA program provides unique access to training and certification resources that were previously only offered to Fortinet customers, employees, and partners. FNSA graduates leave with in-demand skills for protecting networks from global cyber threats.
Corporate America Supports You (CASY) was founded in 2010 as an answer to transitioning military and veteran struggles. For many military members and veterans, re-entering the civilian workforce is like learning a new language. Like the FortiVet program, CASY provides no-cost employment readiness, vocational training, and one-on-one job placement services for National Guard, US military reserves, transitioning servicemembers, and veterans of all branches of service as a way to assist them in their transition to the next phase of their professional lives.
CASY also works directly with its sister organization, the Military Spouse Corporate Career Network (MSCCN), which was founded in 2004. Together, they function as one military job-placement unit serving two target audiences. Where CASY offers an outlet for the military servicemember, MSCCN focuses on the spouses of active military and veterans, family members, and military caregivers. For 15 years, these two teams have been providing no-cost targeted employment assistance, vocational gap skills training, one-on-one job placement services, and ongoing career progression services for military-affiliated job seekers.
Significant Success in Finding Careers for Veterans and their Families
The proven systems and excellent customer service provided by CASY and MSCCN are second to none. Over the past five years, they have placed over 50,000 National Guard, Reserve, transitioning active duty military, veterans, and military family members into viable careers. In that time, they have seen a continual rise in the number of military and military-affiliated individuals seeking help with professional transitions, a trend that Fortinet has been seeing as well. Today, CASY and MSCNN field over 450+ new registrants a week who are unemployed or underemployed.
The Future is Bright with Fortinet and CASY
The results speak for themselves: military, veterans, and family members are placed daily and, with new initiatives on the horizon and over 50,000 placements behind them, these organizations are focused on assisting the next 100,000 military-affiliated job seekers find meaningful jobs placement. We are proud to partner with an organization with such an expansive vision and track record of success.
We believe that by working together to escalate this trend we will not only provide meaningful careers for military veterans and their families, but also begin to fill the growing cybersecurity skills gap that impacts nearly all organizations and industries, and thereby drive the global transition to a digital economy forward.
For more information on CASY and MSCNN, click here.