Fortinet Wins "Professional Certification Program of the Year" Award in 2019 CyberSecurity Breakthrough Awards Program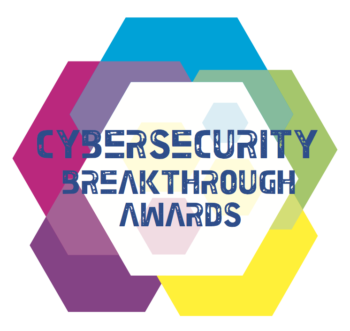 Fortinet is pleased to announce that its Fortinet Network Security Expert (NSE) Institute's certification program has been named the "Professional Certification Program of the Year" in the 2019 CyberSecurity Breakthrough Awards program. CyberSecurity Breakthrough is a leading independent market intelligence organization that recognizes the top companies, technologies, and products in the global information security market today.
"Fortinet's combination of broad program scope, global accessibility, and program philosophy have resulted in a cybersecurity education program that goes well beyond a traditional commercial certification program focused on vendor-specific solutions," said James Johnson, managing director, CyberSecurity Breakthrough. "Fortinet has built a program that is truly focused on closing the cybersecurity skills gap, with more than 230,000 certifications being issued to individuals in more than 200 countries, and we are thrilled to recognize the Company with our 2019 CyberSecurity Breakthrough Award designation as Professional Certification Program of the Year."
The Fortinet Network Security Expert (NSE) certification program closes the cybersecurity skills gap from a much wider perspective than traditional training and certification programs. The program's unprecedented level of accessibility includes an 8-level approach targeting different knowledge and skills at each level.
The lower levels (NSE 1 – 3) assess knowledge and understanding of the threat landscape and various solutions that are common in the industry. These initial NSE levels appeal to any individual wishing to understand cybersecurity principles and better protect themselves online, academic institutions looking to provide assessment tools to assess students entering cybersecurity programs, and organizations looking for tools to deploy a cybersecurity awareness program for their employees. The mid-levels of the program (NSE 4 – 6) are more traditional certification levels that focus on a technical audience and their ability to install, configure, and troubleshoot individual Fortinet products. The top levels of the program (NSE 7 – 8) focus on the skills and knowledge required by engineers and architects to design complete cybersecurity solutions using a variety of Fortinet and other products, and to deploy those solutions into complex network environments.
The mission of the CyberSecurity Breakthrough Awards is to honor excellence and recognize innovation, hard work, and success across a range of information security categories, including Cloud Security, Threat Detection, Risk Management, Fraud Prevention, Mobile Security, Email Security, and many more. This year's program attracted more than 3,500 nominations from over 15 different countries throughout the world.
Learn more about Fortinet's NSE Institute programs, including the Network Security Expert program, Network Security Academy program and FortiVets program.