Cloud Security Guardian wins Cloud Security Innovation of the Year in 2019 SDC Awards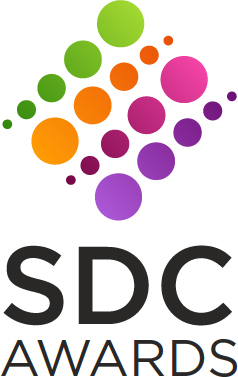 Barracuda Cloud Security Guardian won Cloud Security Innovation of the Year in the 2019 SEC Awards.
CATEGORY Cloud Security Innovation of the Year
ENTRY DESCRIPTION According to Gartner, by 2020, 80 percent of cloud breaches will be due to customer misconfiguration, mismanaged credentials, or insider theft, and not cloud provider vulnerabilities. On top of this, the cloud is viewed as the 'wild wild west' for many organisations, with little visibility into its security.
To combat this, Barracuda created Cloud Security Guardian (CSG) to help organisations stay secure when building applications in, and moving workloads to the public cloud, complete with continuous compliance and automated remediation of security controls for end-to-end visibility of organisations' security in public cloud deployments.
Breaking the mould
Although the appeal of public cloud is its ability to grow, the speed at which this happens often discourages organisations. CSG puts an end to this, providing visualisation of all cloud assets, and their inter-relationships from network, application and access perspectives, to give users insights to put them back in control of their cloud environment.
Installing in a matter of minutes – and scanning the entire cloud infrastructure in the process – CSG uses pre-defined or custom profiles so organisations can quickly remediate and effortlessly maintain compliance with security frameworks like GDPR, PCI, CIS, NIST, or HIPPA.
From there, it looks for unsecured vulnerabilities in cloud resources and, with one click remediation, automatically deploys and configures Barracuda's Cloud Generation WAF or Cloud Generation Firewall to remediate the vulnerability.
Pre-loaded with CIS certified security policies built on CIS Benchmarks, CSG grants users an interactive umbrella map of their organisation's cloud ecosystems, simplified drill-downs and relationship identifiers, as well as automated remediation.
Unlike other solutions
CSG bridges the needs of CISOs and cloud developers, allowing organisations to rapidly develop and deploy new cloud products and workloads while remaining confident their infrastructure is secure.
It differs from other security compliance solutions by:
Unique to us, CSG integrates with Azure's native firewalls, meaning you can manage firewall policies from a single pane of glass.
It can also search AWS S3 buckets for latent threats.
Automatically deploying, configuring, and operationalizing CloudGen Firewalls and CloudGen WAFs when it assesses a security need, meaning any organisation deploying CSG will see an immediately enhanced security framework.
Integrating with both AWS and Microsoft Azure – many others don't.
Unique to CSG, Azure Firewall integration covers the security story from end-to-end, unlike many solutions in the market today which solely offer compliance or data plane protection.
CSG goes over and above typical visibility and reporting, offering orchestration, multi-cloud and remediation, as well as Barracuda's companion Cloud Storage Shield, for tackling latent threats in cloud stores.
A customer-first solution
CSG gives users the freedom they need to use cloud services, while giving security officers the controls and automation to take action and stay compliant, all without restricting users.
The result is a powerful, simple-to-use tool that empowers any sized enterprise to build or move environments across multi-cloud platforms safely, whilst staying compliant. This means IT managers can maintain control of their deployments without the need for a deep technical understanding of cloud architectures, whilst giving developers the freedom to realise the true benefits of a public cloud, all in a cost effective manner.
What organisations are saying
Shalomi Levin, Chief Technology Officer at Perception Point: "During our SOC-2 certification, CSG has been key to identifying any security non-conformance and limiting the additional investment we would have had to make to review all these policies manually. CSG simplifies the whole process."
Doug Vincent-Townend, Solutions Specialist, SoftwareOne: "We're really looking forward to seeing what we can do with CSG. Cloud governance is often something that's overlooked so we feel it's going to do well."