WatchGuard: Upcoming WGID Maintenance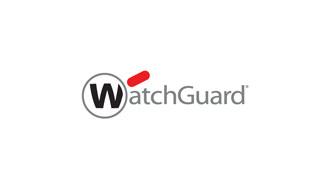 WatchGuard is working on some important maintenance to our services.
On 17 September 2021, starting at 11:30pm UTC WatchGuard will be performing maintenance that may cause service interruptions, as well as some small changes to the product. The duration of this maintenance is expected to last from 17 September 2021 through end of day on 20 September 2021.
You will notice a few impacts while using WatchGuard services as we update and consolidate the underlying Identity Providers we use. Some changes will only persist during the maintenance period, and some will persist after the maintenance period is complete.
These impacts include:
During the maintenance period, on Saturday, September 18, 2021 from 12am UTC to 1am UTC you may experience an inability to log into WatchGuard Cloud. If you are already logged in, your session should not be interrupted. We expect these service interruptions to be less than one hour. If you anticipate needing to access WatchGuard Cloud during this maintenance window, we suggest you start a new session in WatchGuard Cloud 2 hours before the maintenance begins.
---
During the maintenance period, from Friday, September, 17th, 2021 11:30pm UTC to Saturday, September 18th 2021 3am UTC you may experience service interruptions with WatchGuard services like Activations, Rapid Deploy, Partner Portal and Support Center access, changing passwords, Account Mapping between WatchGuard and Panda, WiFi Cloud Logins, User Forum and the Learning Center.
---
In some instances after the maintenance period is complete, you may need to log in to certain WatchGuard services twice. For example, if you have logged in to WatchGuard.com and navigate to DNSWatch, you will be asked for your login information again. Services where you will notice this behavior are:
DNSWatch
Learning Center
Aether
WiFi Cloud
---
After the maintenance period is complete, the user interface of some login pages might appear slightly different than what you are used to.
---
After the maintenance period is complete, the URLs of some login pages may have changed so you will need to update your bookmarks.
The benefits of this maintenance are:

Better Availability – This maintenance will enable higher availability for WatchGuard ID.
Increased Security – These improvements will facilitate the use of AuthPoint MFA for Tier N users for the first time. (Coming Soon!)
Common login user interface – This maintenance will allow for common login pages across all WatchGuard services and applications.
We appreciate your patience as we work to improve WatchGuard services!