WatchGuard – Discover Application for Wi-Fi Cloud General Availability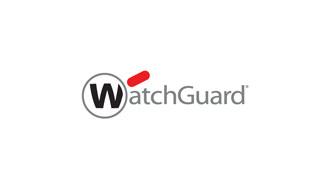 We are pleased to announce the General Availability (GA) of a new application in the Wi-Fi Cloud: Discover. For existing Wi-Fi Cloud accounts, the Discover app has been added to the Dashboard and is available for use. Discover is included at no additional fee for both Secure Wi-Fi and Total Wi-Fi licenses.
Discover is an application within Wi-Fi Cloud that features an all new user interface with simplified, intuitive workflows, helping IT professionals confidently provide answers to the most challenging Wi-Fi and wired network questions. Discover brings together the processing power and networking domain intelligence built into the Wi-Fi Cloud to provide a complete set of actionable visibility, troubleshooting, and network health features such as:
Client Journey: a live snapshot across all your locations to quickly see clients experiencing association, authentication, or network failures unrelated to Wi-Fi but still impacting their experience on the network
Network Baselining: every client and AP within range of your networks is tracked for performance, connectivity, and application experience to establish what's "normal" and "abnormal." When an anomaly is detected, Discover provides full visibility to identify the root cause, leading you to recommendations to resolve network problems, even those unrelated to Wi-Fi.
Alerts:  maintaining Service Level Agreements (SLAs) is a breeze using theAlerts feature within Discover. Keep your Wi-Fi, wired, and application network resources running smooth.
Client Connectivity Tests: using WatchGuard APs that are equipped with a 3rd radio, test and monitor user experience of critical resources including:

Office 365, Salesforce, Box, Google Drive, GitHub, ZenDesk, and Jira
Facebook, Twitter, LinkedIn, Myspace, Instagram
Skype for Business, WebEx, GoToMeeting, Slack, and Yammer
Custom applications
VoIP
Throughput to the Internet and inside the LAN

Root Cause Analysis Engine: automatically detects and classifies in real time when Wi-Fi clients fail to connect and pinpoints the root cause (whether it's related to Wi-Fi, network service, or a client device and/or application).
Contact
For Sales or Support questions, you can find phone numbers for your region online.