Sophos gets top marks in CRN's 2018 Annual Report Card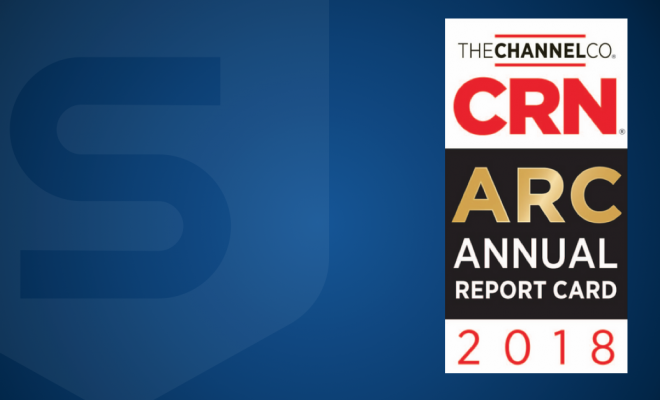 We won the Network Security and Endpoint Security awards!
At Sophos, we believe in being "channel best," which is why we're proud to announce that we swept the Network and Endpoint Security categories at this year's CRN Annual Report Card awards this month.
Not only were we named the "Overall Winner" in Network Security for the third year running, we were also named "Overall Winner" in Endpoint Security, and ranked highest for product innovation, support, partnership, and managed and cloud services. That's right, we received top marks in each of the sub-categories for both Endpoint Security and Network Security.
In addition, we scored a 100 for "Ease of Doing Business" in Network Security, and were the only vendor to receive that score for that criteria across all of the categories.
To determine the award winners The Channel Company's research team produces an in-depth, invitation-only survey, asking over 3,000 solution providers to evaluate their satisfaction with more than 65 vendor partners in 24 major product categories. Considering how extensive the competition for the awards is, you'll understand why we are overjoyed by the recognition.
Kendra Krause, vice president of global channels at Sophos, said of the win:
Sophos is a next-generation cybersecurity company with a commitment to be 'channel best' across its entire business. It's exciting to be recognized by our partners for our innovative network and endpoint security technologies, comprehensive support, partner program benefits, and managed services.
Bob Skelley, CEO of the Channel Company, described the awards as "one of the industry's most prestigious honors", and explained that winning one "symbolizes a vendor's dedication to delivering high quality and innovative product and program offerings to their channel partners."
You can take a look at the 2018 Annual Report Card results online, which will also be featured in the October issue of CRN.