Organize and Secure Accounts with Account Groups in WatchGuard Cloud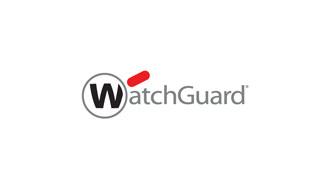 Account Groups are now available in WatchGuard Cloud
WatchGuard Cloud's newest platform feature, Account Groups, enables service providers to create groups with their existing managed accounts. Account groups can be used to assign operator permissions. On the Account Groups page, Account Groups are represented by folders you can add, delete, and move to organize your accounts. By default, a service provider's My Account cannot be sorted into an account group and is only visible to operators with permissions to all accounts. Account groups created in WatchGuard Cloud are also available in Service Provider Endpoint Manager where you can quickly apply endpoint policies to groups of accounts.
Benefits of Account Groups
Quickly organize accounts into folders based on customer characteristics that make sense for your business
Apply different endpoint policies to Account Groups based on the customer's security needs
Restrict Helpdesk and Auditor operators to see only the accounts you choose (for example: restrict Helpdesk and Auditor operators from seeing activity on your My Account)
Service providers with an Owner role can now restrict access for operators with Helpdesk and Auditor roles to specific groups of managed accounts. This allows service providers to easily keep their managed accounts organized, while also restricting their operators to only the necessary accounts.
To get started with Account Groups, navigate to Administration > Account Groups in WatchGuard Cloud.
Keep Up with What's New in WatchGuard Cloud
WatchGuard regularly updates and improves on the WatchGuard Cloud platform. To learn more about the developments to WatchGuard Cloud, please refer to the "What's New In WatchGuard Cloud" presentation, and most recent Release Notes.