Fortinet Joins New Operational Technology Cyber Security Alliance (OTCSA)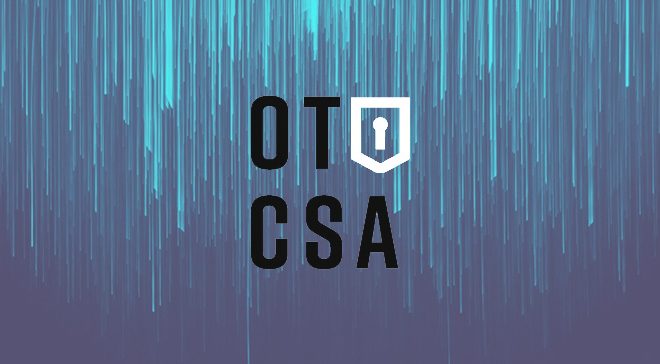 Fortinet has today announced that it has joined a new global alliance focused on cybersecurity for OT environments. The Operational Technology Cyber Security Alliance (OTCSA) was established to help companies address the growing OT security challenges that continue to put operations and businesses at risk, especially as IT and OT environments continue to converge.
The OT Threat Landscape
Threats to operational technology (OT) environments – the hardware and software dedicated to monitoring and controlling physical devices such as assembly line systems, valves and pumps, thermostats, pipelines, and other control systems – can not only disrupt operations and negatively impact productivity, but also cause ecological damage and compromise human safety. And the alarming truth is, 56% percent of organizations using industrial control systems (ICS) not only report experiencing a breach in their OT systems during the previous year, but 97% also acknowledge that many of these security challenges were the direct result of their IT/OT convergence efforts.
The OTCSA was designed to specifically address these challenges. As cyber threats continue to grow in volume and sophistication, maintaining the uptime of industrial control systems is essential, especially for those critical infrastructures people rely on to provide water, food, energy, and other essentials.
To address this challenge, the OTCSA has established a five-fold mission:
Strengthen the cyber-physical risk posture of OT environments and interfaces for OT/IT interconnectivity
Guide OT operators on how to protect their OT infrastructure based on a risk management process and reference architectures/designs which are demonstrably compliant with regulations and international standards, such as IEC 62443, NERC CIP, and NIST 800-53
Guide OT suppliers on secure OT system architectures, relevant interfaces, and security functionalities
Support the procurement, development, installation, operation, maintenance, and implementation of a safer, more secure critical infrastructure
Accelerate the time to adoption of safer, more secure critical infrastructures
OTCSA is committed to helping the OT industry develop and navigate necessary cybersecurity changes, upgrades, and integrations to meet evolving industry standards and regulations. It does through this collaboration of leading IT and OT companies, thought leaders in the cybersecurity community, and vendors and OT operators across a variety of industries to develop and promote secure architectural, implementation, and process guidelines. In addition to Fortinet, other members currently include: ABB, BlackBerry Cylance, Check Point Software, Forescout Technologies, Microsoft, Mocana, NCC Group, Qualys, SCADAfence, Splunk, and Wärtsilä.
OTCSA membership is open to any company that operates critical infrastructure or general OT systems to run its business (OT operators), as well as companies providing IT and OT solutions (solution providers). Learn more about the OTCSA and how to become a member.
Fortinet Supports the Mission of OTCSA
Because of the OTCSA's collaborative and educational approach it is unique in both its mission and its model. The OT and critical infrastructure community as a whole would do well to use the organization as a model for how different organizations can come together across sectors, to address emerging cyber threats and critical security concerns. As a founding member, Fortinet is participating in various roles including:
Technical Guidance: Fortinet is lending technical expertise and strategic guidance on detailed architectural recommendations through published papers, technical talks and consultative interactions.

Marketing Assistance: Fortinet is working jointly with OTCSA to provide marketing guidance and support in promotion of the value of the alliance to the greater OT and critical infrastructure community.
Participation in OTCSA also supports the broader vision of the Fortinet Security Fabric with its open architecture designed to connect traditionally disparate security solutions into a unified framework. Fortinet's approach extends the broad visibility, integrated threat detection and automated response of its Security Fabric to leading OT technology alliance solutions. Fortinet's technology ecosystem partner solutions enable customers to gain more effective security and get even more value from their security deployments.
Learn more about OTCSA's mission.
Learn more about how Fortinet's ICS/SCADA security solution designs security into complex OT infrastructures, extending security from the data center, to the cloud, to the network perimeter.