Fortinet and IBM: Working Together to Address Today's Digital Transformation Challenges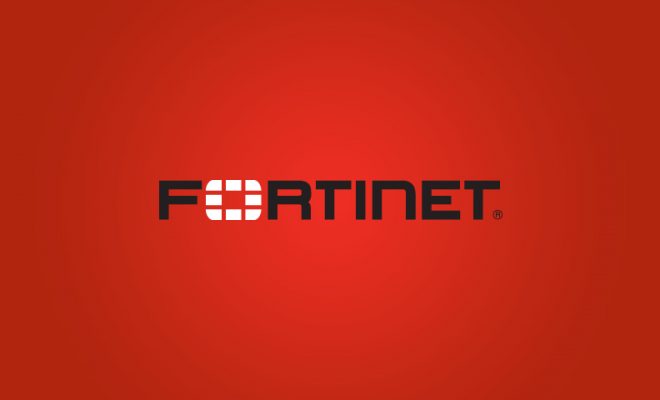 Digital transformation is affecting every aspect of business, and an organization's ability to thrive and maintain a competitive edge depends on its ability to embrace this change. As companies adapt to the myriad of changes they face, they must simultaneously undergo a security transformation that enables them to protect themselves from the onslaught of new cybersecurity threats emerging daily that have been designed to attack this expanding attack surface.
To help organizations adapt to the new realities of the emerging digital marketplace and the related threats targeting digital businesses, IBM Security just announced new IBM X-Force Threat Management Services. We are also pleased to announce that this news also includes that Fortinet was selected to be a key security partner in this new offering. Fortinet and IBM have been strategic partners for years, and this new XFTM/Fortinet partnership further strengthens that relationship.
This new partnership combines Fortinet's comprehensive security protections with IBM's world-class security expertise to provide enhanced value to our mutual customers. It leverages the Fortinet Security Fabric along with our entire suite of security technologies, which means it also includes threat intelligence services provided by FortiGuard Labs that have been integrated into our suite of advanced security solutions. Delivering advanced security solutions and services helps organizations protect themselves against today's most sophisticated cyber-threats, especially those that can span on-premise, endpoint, and hybrid cloud environments. FortiGuard Lab's threat intelligence services also assist businesses in determining where to best prioritize resources based on threats collected and across the entirety of their organization.
But the advantages of this integration don't end there. That's because the majority of the threat management vendors in IBM's new XFTM ecosystem are also Fortinet Fabric-Ready partners. And because these Fabric-Ready solutions are already integrated into the Fortinet Security Fabric, they can immediately begin working together to actively collect and share threat and mitigation information, extend security deeper and farther into the network, improve threat intelligence and enhance overall threat awareness, and broaden a dynamic and coordinated threat response from end to end.
Coupling IBM's new XFTM Framework with the integrated Fortinet Security Fabric and its growing Fabric-Ready technology ecosystem combines unmatched expertise, real-time intelligence, and a suite of powerful security tools into a framework that is able to function as a single, holistic solution, from vulnerability assessments and SIEM platform management, to integrated and collaborative security technologies and behavioural analytics, to hands-on X-Force incident and response services. Because these solutions work together as a unified system, they are able to automatically address even the most complex network and management requirements while simplifying issues related to visibility and control.
Any effective security transformation strategy today requires a collaborative system of integrated solutions that enable such things as the sharing of local and global threat intelligence between devices, automated threat detection, analysis and escalation, and coordinating responses to threats between solutions that normally operate as individual or isolated devices. This also enables the centralized and automated orchestration of unified security policies, coordinated enforcement of security policies, and the intelligent segmentation of the network and devices across physical and virtual environments. This approach provides deep visibility into all traffic moving laterally across the network, regardless of its origin or destination, including across multi-cloud environments, in order to quickly identify and quarantine infected applications, data, and devices. This integrated strategy also enables automation designed to sift through growing network noise, the dynamic correlation of threat information, and a real-time response to any threat found anywhere along the extended attack surface without human-induced delays. This enables the security professionals that are part of the X-Force Threat Management Framework to focus on the higher-order issues that require sophisticated processing and analysis.
Both the IBM XFTM and Fortinet Security Fabric frameworks were developed around the key tenets of the National Institute of Science and Technology (NIST) Cybersecurity Framework, enabling organizations to focus on its five concurrent and continuous functions – Identify, Protect, Detect, Respond, and Recover – as well as the underlying key categories and subcategories for each function.
IBM and Fortinet have enjoyed a highly strategic relationship for years in order to provide unparalleled protection and services to our mutual customers. This new partnership allows us to further provide those mutual customers with unprecedented threat insight, attack detection and prevention, and an integrated defense-in-depth strategy that is able to seamlessly span across an organization's entire attack surface. This new IBM Security/Fortinet partnership delivers a true security transformation strategy to deliver unmatched expertise, real-time intelligence, and high-performance tools designed to address even the most complex management requirements.
Check out our latest Quarterly Threat Landscape Report for more details about recent threats.
Sign up for our weekly FortiGuard intel briefs or register for the new FortiGuard Threat Intelligence Service.