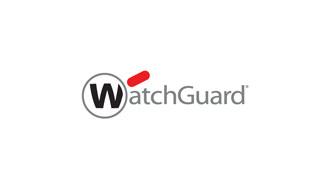 Fireware v12.5.5 and v12.6.2, and WSM v12.6.2, originally released on 20 August 2020, are no longer available to download from the WatchGuard Software Downloads page (software.watchguard.com). These releases did not meet WatchGuard's standards of quality, based on the number of reported issues. Several customers reported service degradations after they upgraded to these releases. To prevent additional customers from running into problems, we have temporarily removed access to the releases. The latest software versions currently available to download are: WSM v12.6.1 Update 1 (Build 621767) Fireware v12.6.1 Update 1 (Build 621842) for Firebox T20, T40, T80 Fireware v12.5.4 (Build 622768) for Firebox T10, T15, T30, T35, T50, T55, T70, M270, M370, M470, M570, M670, M400, M500, M440, M4600, M5600, Firebox Cloud, FireboxV
To see the Knowledge Base articles that document the known issues, search for "12.6.2" in Technical Search (techsearch.watchguard.com). No single issue alone prompted us to remove the releases, but customers reported several problems frequently. These include issues with high CPU when using DHCP reservations and issues when WSM v12.6.2 saved configurations to devices that run Fireware v12.5.4 and lower. If you currently run Fireware v12.5.5 or v12.6.2 without issues, you are likely not affected by the known issues and can continue to use these releases. When your Firebox runs Fireware v12.5.5 or v12.6.2, the text "This device is on an unreleased version of the OS" appears in the Web UI, Upgrade OS page (System > Upgrade OS).

WatchGuard is in the final stages of preparation for official update releases for Fireware v12.5.5, Fireware v12.6.2, and WSM. We expect these update releases to be available the week of 28 September 2020.