WatchGuard Releases a Full Endpoint Security Platform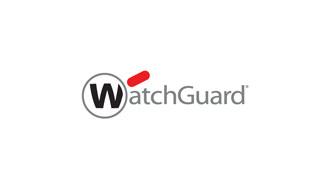 We are happy to announce the availability of the WatchGuard Endpoint Security portfolio of services. With this announcement, we are ending the Early Access Program that we have been running since June.
Starting October 1st all our partners and their customers will be able to evaluate and purchase the entire suite of products available through the WatchGuard Endpoint Security portfolio! Starting with our flagship solution, Panda Adaptive Defense 360, WatchGuard will provide a complete prevention, detection, and response story through the combination of Endpoint Protection Platform (EPP) and Endpoint Detection & Response (EDR) capabilities.
Panda Adaptive Defense 360 provides two additional differentiators in the Zero-Trust Application Service through 100% classification of all applications, programs, and executables, as well as the Threat Hunting Service which detects the anomalous usage of trusted applications on endpoints. In both third-party testing and the years of experience gained through customer deployments, the effectiveness of the Adaptive Defense solution in combating all types of known, unknown, and zero-day threats, in-memory attacks, and even fileless attacks has been proven repeatedly.
On top of the power of the core security solution, the Endpoint Security portfolio has a wide range of complementary products. These include:
Panda Patch Management: reduce the attack surface and patch Windows systems and hundreds of 3rd party applications
Panda Advanced Reporting Tool: gain IT insight and view deep telemetry in detailed and customizable dashboards
Panda Full Encryption: allows management of endpoint encryption through cloud-based console
Panda Data Control (Europe only): monitor sensitive data to ensure compliance across data at rest or in motion
Panda Systems Management: an easy to administer solution that allows inventory, management, monitoring, and support for many kinds of devices
You can find out more and request a trial here.