WatchGuard – Fireware 12.3 General Availability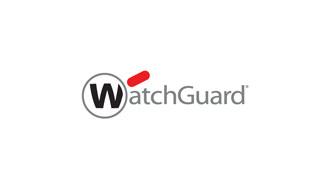 We are pleased to announce the General Availability (GA) of Fireware 12.3 after a long Beta test period. WatchGuard now offers powerful SD-WAN capabilities right from the Firebox!  ​Fireware 12.3 introduces SD-WAN dynamic path selection, a key feature of SD-WAN products that allow midsize and distributed enterprises to improve network performance, simplify management, and ultimately reduce internet costs at the branch office.  Key hightlights of this release are:
New SD-WAN policy actions provide dynamic path selection, so admins can define the minimum acceptable performance levels for each connection, failing over when it drops below thresholds.
Netflow export enables viewing of traffic flow information in third party tools like Paessler and SolarWinds.
Integration with the Tigerpaw Professional Services Automation (PSA) tool. Partners can view Firebox asset and service status, with closed loop service desk ticketing.
Geo-location policy actions. Users can now vary geolocation action based on policy, allowing for less strict rules for DNS and mail.
Auto-save of backups to USB sticks enables faster recovery of systems with a local backup available on USB.
IPv6 SSO – enables names not IP addresses in Dimension reports.
WebBlocker UI updates including a global exception list to simplify the task of managing multiple webblocker actions on one or multiple Fireboxes.
Full details and many more enhancements  are covered in the What's New in 12.3 presentation, and there is also a recorded webinar of this content. Please read the Release Notes prior to upgrading.
Does this release pertain to me?
Fireware 12.3 is available for all Firebox T and Firebox M appliances. The continued growth and expansion of the Fireware OS means it is no longer suitable for older generation appliances with more limited resources. Fireware 12.2.1 and subsequent releases will not be available on any XTM appliances. WatchGuard will continue to provide updates to the 12.1.x firmware versions to provide bug fixes and important security updates for XTM appliances.
Software Download Center
Firebox appliance owners with active support subscriptions can obtain the Fireware 12.3 update without additional charge by downloading the applicable packages from the WatchGuard Software Download Center. 
Contact
For Sales or Support questions, you can find phone numbers for your region online. If you contact WatchGuard Technical Support, please have your registered appliance Serial Number or Partner ID available.