WatchGuard – End-of-Sale and End-of-Life plans for AP320 access point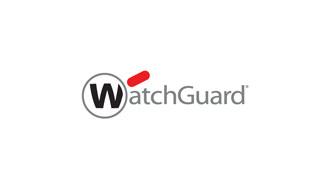 WatchGuard is announcing key information affecting the availability of WatchGuard AP320 access point hardware.
WatchGuard AP320 access point End-of-Sale – October 1, 2018 
Given the availability of the new WatchGuard AP325 access point with the latest 802.11ac Wave 2 technology, WatchGuard has decided to announce the End-of-Sale (EOS) of the AP320 access point. WatchGuard will discontinue offering AP320 hardware for sale (EOS) on October 1, 2018. At that time, hardware SKUs will be discontinued and removed from active WatchGuard price lists. Should new orders come in after October 1, WatchGuard will not accept them if inventory is depleted.
WatchGuard AP320 wireless access point End-of-Life – October 1, 2021
The WatchGuard AP320 access point will reach End-of-Life (EOL) on October 1, 2021 according to the current WatchGuard EOL Policy. During the period of time between EOS and EOL, Basic Wi-Fi, Secure Wi-Fi, and Total Wi-Fi access point (AP) management SKUs will remain active, enabling you to renew services and enjoy the support benefits available with this hardware platform. In addition, with active AP management subscriptions, you will continue to receive technical support and access to software until the EOL date. At times during the supported period, firmware updates may be required to stay current.
Migration
All new customers interested in purchasing a WatchGuard AP320 wireless access point should consider the AP325 or the AP420—the latest 802.11ac Wave 2 access point models from WatchGuard. The AP325 is best for medium-density environments and AP420 is ideal for high-density environments. Product specifications and details regarding the AP325 and AP420 access points are available at the WatchGuard Access Point web page. You can manage WatchGuard access points with either a Firebox appliance and a Basic Wi-Fi AP management license to receive a lightweight feature set, or with WatchGuard's Wi-Fi Cloud with a Secure Wi-Fi or Total Wi-Fi AP management license. With the Wi-Fi Cloud, you get an expanded set of features including strong WIPS security, social-enabled captive portals, and location-based analytics for optimal business insights.
Contact Us
If you have questions about the information in this announcement, please contact your WatchGuard account manager.