WatchGuard – Coming Soon! – Fireware 12.1.1 Beta with DNSWatch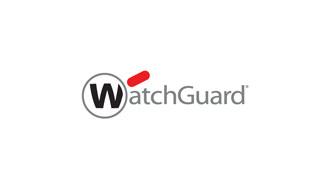 Fireware 12.1.1 and DNSWatch
Recently WatchGuard announced the acquisition of Percipient Networks, a developer of an easy-to-deploy, security-focused Domain Name System (DNS) service, previously known as Strongarm. We're excited to announce that the first step in the integration of their solution will take place this week when we release the Fireware 12.1.1 Beta. The new service, DNSWatch, monitors outbound DNS requests and blocks traffic to websites based on a list of known malicious domains.
More than just a filter, DNSWatch was architected to facilitate maximum user and IT admin education. Rather than just blocking traffic to potentially malicious sites, the service redirects users to a 'blackhole' where additional information about the attack is collected, and the user is presented with educational materials aimed at preventing future attacks. Just like APT Blocker, the service will be super simple to configure just by checking a box. We'll take care of the necessary DNS forwarding and Dynamic DNS for changing IP addresses.
Sounds great, where do I get it? 
This will be a public Beta, open to all users and we expect it to be available to all by Feb 2nd. If you have not participated in a WatchGuard Beta before, you can sign up at our support page. We'll also email all previous Beta testers about the new opportunity. We'll have more information about the service and some other features in 12.1.1 at the Beta site.
How do I get license? 
This week, we will add the service to the feature key of all Not for Resale (NFR) units used by our partners, so we expect to see some great Beta participation from our partner community. Users that wish to participate in the Beta of the new DNSWatch service can use the free trial option that is now available at the product details page for all Firebox appliances. Before we GA Fireware 12.1.1 in mid-March, we will add DNSWatch to the feature key for all appliances with a current TotalSecurity Suite.
Remember that we are still a couple of days away from the Beta. Please don't contact WatchGuard yet about getting software or feature keys in the NFR.
Regards,
– Brendan