Sophos XG Firewall: HTTP/S bookmarks feature retirement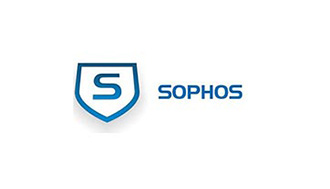 Overview
In order to improve security and reduce the potential for cross-site scripting (XSS) exploits, Sophos retired the HTTP/S bookmarks feature for clientless access from XG Firewall v18 onward. In June 2020, Sophos also retired this feature from XG Firewall v17.x.
HTTP/S bookmarks are not supported by most database-driven websites that use dynamic URLs. Read more in Sophos Firewall: Bookmarks with dynamic URLs.
All other bookmark types such as RDP, TELNET, SSH, FTP, FTPS, SFTP, SMB and VNC are still supported. For XG Firewall v17.x, the HTTP/S bookmark types will still be visible in the user interface but will not be active. These user interface options will be removed from the drop-down list in an upcoming maintenance release.
On XG Firewall v17.x, after hotfix HF062020.1 is applied, a message will be presented in the XG Firewall Control center. This indicates that the feature has been retired.
End users that are trying to access previously configured HTTP/S bookmarks through the User Portal will be presented with the error below.
The following sections are covered:
Applies to the following Sophos products and versions
Sophos XG Firewall
Alternative features to HTTP/S bookmarks
Use the Web Server Protection (WAF) feature to enable secure external connections to the web servers that were previously published previously via bookmarks.
Better security options, including protection from XSS exploits
Supports dynamic URLs and pages
Flexible authentication options such as basic or form-based
Read more in Sophos XG Firewall: WAF configuration guide.
Use IPSec or SSL VPN to enable secure connections to the internal resources that were previously published via bookmarks.
Sophos Connect can provide secure tunneling for internal resources while allowing direct connections for general internet traffic
One-Time Password (OTP) can be used for authentication
Firewall policies can limit access based on user and service (HTTP, HTTPS)
Can be used in conjunction with WAF for additional protection
Read more in Sophos XG Firewall: Sophos Connect Client.
For more information on configuring remote access, visit Sophos XG Firewall: Useful links for configuring VPN remote access.