Sophos recognized for anti-ransomware success at Channelnomics Awards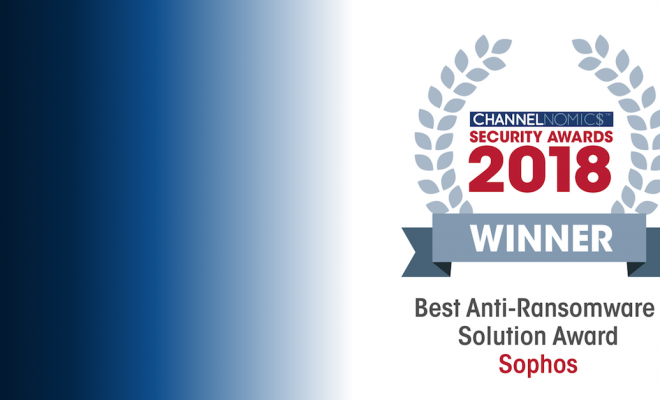 We've won the awards for Best Anti-Ransomware Solution and Best Security Partner Program (Highly Commended) at Channelnomics' first annual Security Awards.
We are thrilled to announced that we've won the award for Best Anti-Ransomware Solution and have been highly commended in the Best Security Partner Program category at the first Channelnomics Security Awards.
As Channelnomics explains, these awards have been "designed to recognize the trailblazers in the security industry – those players who are embracing the ever-changing face of the market and making it possible for the channel to forge ahead in this challenging landscape."
The 30-category awards are completely independent and given based on innovation and achievement in the North American market over the year.
With the emergence of Intercept X, our next-gen, anti-ransomware solution, Sophos has led the way in fighting the rise of ransomware. We remain poised to meet new or evolving challenges that ransomware has in store for the industry, which is why we are proud to receive the Best Anti-Ransomware Solution accolade.
And, our customers and partners can attest to it:
We have deployed Intercept X to more than 10,000 endpoints. Since deployment, it has stopped upwards of 2,500 endpoint ransomware attacks and we've had zero ransomware infections across all protected devices.

– Emily Vandewater, Lead Security Engineer, Flexible Business Systems
As a channel first company, we are constantly working toward the continued success of our partners. Being recognized as having the Best Security Partner Program (Highly Recommended) is a powerful statement that we continue to find success building an optimal, beneficial relationship with our partners, ensuring not just financial growth but continued cybersecurity and safety for their customers.
Stop by the Channelnomics site for more on the awards ceremony and to view a full list of winners.