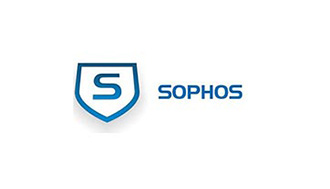 Hi XG Community!
We've released SFOS v17.5.10 MR10 for the Sophos XG Firewall. Initially, the firmware will be available by manual download from the Licensing Portal. We then make the firmware available via auto-update to a number of customers, which will increase over time.
Please visit the following link for more information regarding the upgrade process: Sophos XG Firewall: How to upgrade the firmware.
Issues Resolved
NC-46001 [Authentication] STAS is erroring out and causing high CPU load on E-Directory
NC-50521 [Authentication] User group assignment issue with LDAP users
NC-51881 [Authentication] CAA causing access_server to crash
NC-53730 [Dynamic Routing (PIM)] HA active/active appliance is duplicating multicast traffic
NC-50560 [Email] Restrict access to WEB-INF directory on port 8094
NC-37775 [Firewall] Configuring over 20 time schedulers on the various firewall rules is causing CSC freeze
NC-49976 [Firewall] NMI Backtraces & Device Hang in XG v17.5.7-MR7
NC-50176 [Firewall] DNAT with Range doesn't work as expected after reboot
NC-50713 [Firewall] Sophos Connect does not work with WebProxy and HTTPS traffic
NC-51632 [Firewall] Invalid traffic is sent to garner although syslog server is deleted
NC-51867 [Firewall] Denied firewall logs send to garner for allowed firewall rule even if logging is disabled
NC-52395 [Firewall] Getting wrong username in admin event for firewall rule group name update
NC-52474 [Firewall] Incorrect error message displayed while creating "Email server" business rule with existing name
NC-55842 [Firewall] Local ACL Exception Rule not working for WebProxy
NC-46189 [Hotspot] Timeout received when generating lots of vouchers with QR code enabled
NC-50854 [Interface Management] Firefox: vertical scrolling is affected for network interfaces when 4 or more aliases are configured
NC-52056 [Interface Management] GRE Tunnel disabled state doesn't persist through a reboot
NC-54013 [IPS Ruleset Management] Unable to create backup via local, ftp or email
NC-44603 [IPsec] Default Microsoft Azure IPsec policy should use disconnect instead of re-initiate
NC-49919 [IPsec] DGD service stopped and unable to start
NC-51534 [IPsec] Allowed User is not treating as compulsory for Sophos Connect client configuration
NC-51887 [IPsec] Simultaneous login does not work for Sophos Connect IPsec client
NC-52701 [IPsec] IPsec tunnel is not reinitiated when XG rekeys IKEv1 session in aggressive mode with certificate
NC-50239 [Network Utils] Internet connection get lost when backup job (storagecraft) is running
NC-52986 [nSXLd] Web categorization failed and nSXLD coredump
NC-49339 [Policy Routing] Traceroute is answered with IP addresses from different port
NC-44880 [RED] XG Site to Site RED Tunnel disconnects randomly and does not reconnect until we restart RED service
NC-46758 [RED] REDS2 interface is showing blank IP address in hosted server details for WAF.
NC-47109 [RED] When customer boot 17.5 MR5 it goes into fail-safe mode because it failed to start RED service
NC-49527 [RED] FQDN host appearing as IP host in RED configuration – split network
NC-50148 [RED] XG85 /tmp partition fills up
NC-47526 [Sandstorm] During Sandstorm scanning, web UI session to the XG gets expired
NC-43224 [Synchronized App Control] Unable to load Synchronized Application Control page
NC-50809 [UI Framework] Patch jQuery (CVE-2019-11358)
NC-44637 [Web] Appliance reboots randomly
NC-47824 [Web] File downloading stopped when enabling HTTPs scanning
NC-51134 [Web] HTTPS redirected links via HTTP not accessible with sandstorm option on
NC-51971 [Web] Scan FTP for malware corrupts zip files
NC-48479 [Wireless] Active Access Points are showing as inactive in GUI
NC-49480 [Wireless] Backup restore fails from CR35iNG to XG135
NC-50532 [Wireless] Wireless Interfaces in UNPLUGGED state after upgrade
NC-51539 [Wireless] HA failover takes 15-20 mins due to separate zone(vxlan) interfaces
NC-52714 [Wireless] Unable to open the GUI due to CSC service stuck
Download
To manually install the upgrade, you can download the firmware from the Licensing Portal. Please refer to Sophos XG Firewall: How to upgrade the firmware.