Fortinet – Threat Information Sharing Goes Far Beyond Simply Protecting Businesses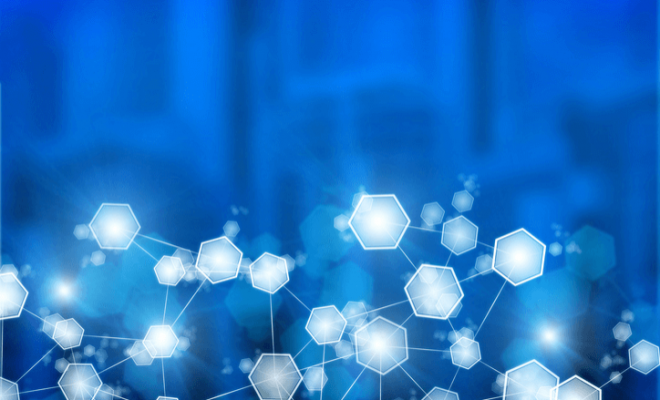 As the digital and physical worlds become more interconnected, threat intelligence sharing is becoming an increasingly critical component of any security strategy. This includes collecting and sharing intelligence locally across devices in your own network, sharing threat intelligence between industries or regional peers, or subscribing to global threat feeds. This threat intelligence keeps organizations tuned to the latest threat outbreaks and helps filter out critical issues from the growing noise of the digital marketplace.
Carefully crafted threat intelligence is also essential for effective law enforcement. As more crime moves to cyberspace, law enforcement increasingly need to rely on tools that help them identify cybercrime, track digital criminal behaviors, and pinpoint cybercriminals in order to shut down their criminal enterprises.
Fortinet Partners with INTERPOL to Combat Cybercrime
To assist with these goals, Fortinet has been an active member of an expert working group within INTERPOL for more than two years, providing their cybercrime task force with threat intelligence which has helped to uncover and identify cybercrime operations. Last year, Fortinet was one of several private sector companies that provided support to an INTERPOL-led operation targeting cybercrime across the ASEAN region, resulting in the identification of nearly 9,000 command-and-control (C2) servers as well as hundreds of compromised websites, including government portals. In a previous effort, Fortinet also assisted a cyber investigation coordinated by INTERPOL, providing threat intelligence and analysis to help uncovera group of online fraudsters who were behind thousands of online scams totaling more than $60 million in thefts involving hundreds of victims worldwide.
To further this partnership, Fortinet has just announced that it has formalized its cooperation with INTERPOL, through its cybercrime programme based at the INTERPOL Global Complex for Innovation (IGCI) in Singapore. The goal of this new partnership is to proactively combat cyberthreats and cybercrime by sharing critical threat information generated by Fortinet FortiGuard Labs global threat research team with the IGCI. In addition, a threat intelligence expert from Fortinet will be assigned to collaborate with the IGCI to assist the INTERPOL team and other law enforcement agencies on how to use the information provided in order to prevent successful cyberattacks.
Fortinet Supports the Battle Against Cyberthreats Through Strategic Global Partnerships
Fortinet is taking action not only through product innovation and the development of the Fortinet Security Fabric, but by also actively directing the future of threat intelligence standards and protocols through ongoing collaboration with global law enforcement, government, and industry organizations. Bringing our expertise and intelligence directly to those tasked with protecting citizens and critical infrastructures around the world continues to raise the bar for the ways that the public and private sectors can work together to solve problems that can't be addressed in any other way.
Our longstanding partnership with INTERPOL is not our only foray into this side of the battle against cybercrime. In 2016, for example, Fortinet announced an industry partnership agreement within the framework of the NATO Industry Cyber Partnership (NICP) with the NATO Communications and Information (NCI) Agency. Also that same year, Fortinet and signed a cybersecurity information sharing agreement with KISA, the Korea Internet and Security Agency.
Collecting, analyzing, and sharing critical threat intelligence is woven deep into our business culture. Which is Fortinet is also a founding member of the Cyber Threat Alliance (CTA), established in 2015, and is also a member of the OASIS Cyber Threat Intelligence (CTI) group.
Global Cybersecurity Training and Education
We realize that these efforts alone aren't enough. One of the most concerning developments of the past decade has been the growing cybersecurity skills gap. Just as the society is undergoing rapid transformation in order to embrace the new digital economy, individuals with the skills needed to protect this new digital landscape are becoming increasingly rare. According to a recent Global Information Security Workforce Study, the cybersecurity workforce gap is expected to reach 1.8 million by 2022. But even today, 66% of organization report not having enough skilled cybersecurity workers to address current threats.
To address this challenge, we have developed the Fortinet Network Security Expert (NSE) program. NSE is an eight-level certification process that provides self-paced and instructor-led cybersecurity courses combined with practical, experiential exercises and independently proctored exams to ensure and certify the mastery of complex network security concepts.
But to keep the pipeline full, we also need to expose students to the opportunities, technologies, and skills needed for a career in cybersecurity. Which is why have also created the Fortinet Network Security Academy for secondary and post-secondary students. This program leverages the NSE curriculum and currently provides cybersecurity courses to thousands of students at hundreds of schools located in 46 different countries. And our FortiVets program provides cybersecurity and jobs skills training to help those veterans mustering out of the military to transition to civilian life as a security professional.
This is just the start. Cybersecurity needs to be woven into the fabric of our new digital society. As new technologies emerge, networks and systems converge, and societies adopt new ways to interconnect people and things, there will always be a criminal element looking for ways to exploit this expanding attack surface. Solving this challenge cannot be an afterthought left to other people to solve. We all need to get involved, take responsibility for our own protection, and extend that to others by simply being good neighbors. We here at Fortinet like to think we are helping to set an example of that very thing.