Fortinet Recognized as a Leader in the Gartner Magic Quadrant for Network Firewalls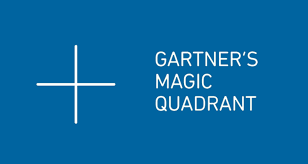 Marks 10th time in a row that Fortinet is in the Magic Quadrant for Network Firewalls
SUNNYVALE, Calif. – Sep 18, 2019
John Maddison, EVP of products and CMO at Fortinet
"Fortinet continues to be a clear leader in the network firewall market. The Fortinet Security Fabric platform removes complexity and provides automated and broad protection across the entire digital attack surface. FortiGate Network Firewalls were among the first to deliver integrated SD-WAN, provide broad support for multi-cloud environments and accelerate the cloud on-ramp for better user experience. We believe this recognition from Gartner validates our work toward enabling enterprise customers to architect a security-driven network that delivers consistent security to all network edges."
News Summary
Fortinet® (NASDAQ: FTNT), a global leader in broad, integrated, and automated cybersecurity solutions, today announced it has been named a leader among 18 vendors in the 2019 Gartner Magic Quadrant for Network Firewalls. This marks the tenth time Fortinet has been recognized as a Leader with a high score for completeness of vision and ability to execute. Fortinet believes its placement in the Leaders quadrant is largely due to its commitment to enabling a security-driven networking approach, which integrates security into every element of the network, to help its over 415,000 global customers increase efficiencies across their infrastructure.
FortiGate Network Firewalls ensure consistent, end-to-end protection across crucial network edges—from branches, to campuses, to hybrid data centers, and to multiple clouds—and allows customers to architect a security-driven network to gain a number of benefits, including:
Secure SD-WAN: Fortinet is one of the first vendors to deliver integrated SD-WAN with advanced security for distributed enterprise locations to improve user experience and lower WAN cost without compromising on an organization's security posture.
Cloud Security: FortiGate Network Firewalls secure multi-cloud environments with broad support for the top six IaaS providers. This allows customers to leverage consistent multi-layer security protection, automation, and deep integrations no matter how many clouds they adopt.
Accelerate the Cloud On-Ramp: Fortinet's high-performance hybrid data center and SD-WAN solutions accelerate the cloud on-ramp by providing secure high-speed connectivity and deep SSL inspection to multi-cloud environments. Fortinet is also the only vendor that delivers inspection on encrypted flows that leverage newly introduced TLS 1.3 encryption standard. With FortiGate Network Firewalls, organizations are able to deliver excellent user experience while achieving full visibility with the inspection of all HTTPS traffic.
Single-pane-of-glass management: Single-pane-of-glass management enabled by FortiManager provides a complete and consolidated view across a variety of network edges, simplifies operations and provides network-wide security, visibility and analytics
Together, these capabilities deliver unparalleled protection and performance to Fortinet's over 415,000 customers worldwide. Fortinet's FortiGate Network Firewalls have received the February, 2018 Gartner Peer Insights Customers' Choice recognition (Feb 2018) and has the most reviews of all vendors in the Gartner Peer Insights Enterprise Network Firewall Market as of September 18, 2019. Fortinet's Secure SD-WAN solution, an integral part of FortiGate Network Firewalls, has also received the most reviews of all vendors in the Gartner Peer Insights WAN Edge Infrastructure Market as of September 18, 2019. Fortinet believes that this additional customer validation further highlights Fortinet's leadership in the network firewall market.
Additional Resources