CRN honours leadership and vision of Sophos women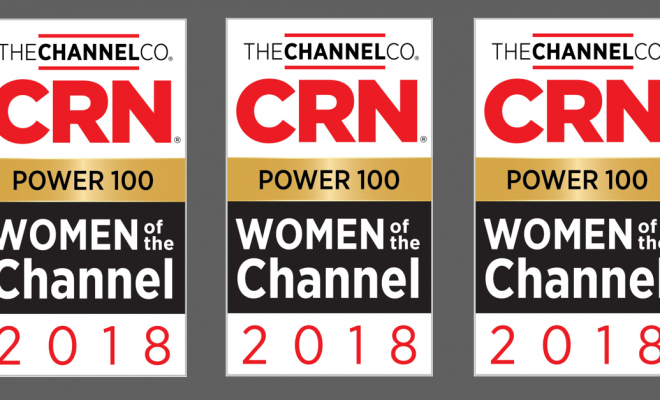 Ten Sophos employees are on the 2018 Women of the Channel list, three on the Power 100.
Every year, CRN honors women whose expertise and vision has made an impact on the industry with its Women of the Channel list, and its even more exclusive Power 100 list.
We are proud to announce that ten Sophos employees have been named in the Women of the Channel, three of whom are also included in the Power 100.
Selected by the editors of CRN, these women were chosen because of their professional accomplishments, demonstrated expertise and ongoing dedication to the IT channel:
Kendra Krause, vice president, global channels
Justine Lewis, vice president, worldwide field and channel marketing
Erin Malone, vice president, North America channel sales
Caralyn Stern, senior marketing director, global channel and Americas
Allison Clarke, director, global channel programs
Regina Vignone, director of channel sales, North America, East
Andrea Carter, director of marketing and global field programs, UKI
Nicki Dewhurst, marketing director, Asia Pacific and Japan
Maria Claudia Ardila, channel program manager, Latin America
Claudia Vizcarra, regional sales manager, Latin America
"This accomplished group of leaders is steadily guiding the IT channel into a prosperous new era of services-led business models and deep, strategic partnerships," said Bob Skelley, CEO of The Channel Company.
Named on the 2018 Power 100 are Kendra Krause, Erin Malone and Caralyn Stern. This exclusive list is an elite subset of the Women of the Channel, recognizing women in leadership whose vision and influence are key drivers of their companies' success.
We'll leave the last word to one those leaders, Erin Malone:
I strive to inspire my teams every day to do their best for our channel partners so they, in turn, are building revenue and protecting their customers from cyberthreats. This focus on partner success is important because Sophos is a 100 percent 'channel-best' company. It's also important that CRN is recognizing the significant contributions women are making to the channel by highlighting the outstanding leadership, creativity and vision of our female workforce. I hope these awards inspire the next generation of women to jump into technology, particularly the cybersecurity sector, which is growing by leaps and bounds, for their careers.