Sophos: Early Notice: Final Sales Period for XG Series Hardware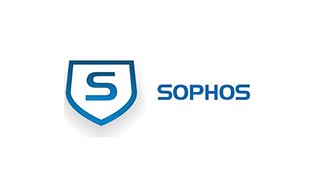 The XG Series have been our most successful appliances yet and after the positive reaction to the XGS Series launch, we hope that, together, we can continue to grow our market share. Many of you have asked how the XGS Series launch affects our existing hardware portfolio. To answer this, we would now like to share the planned lifecycle milestones for the XG Series hardware.

This communication is intended to provide early notice of our plans to allow you and your customers an extended planning window for purchases into the final quarter of 2021. In the coming days, an email communication will also be sent to customers who own an XG Series appliance to allow any final purchases. We will not contact customers who have purchased their appliance within the past 24 months.

Which customers might have a requirement for an XG Series appliance?  
• Customers who require a second unit for HA (must be same model and revision)  
• Customers who have already done an evaluation with the XG Series  
• Customers where the XG Series has been offered in a binding tender  
• Customers who already have the XG Series in numbers and want a consistent deployment  
• Customers who require a fanless entry-level model  

Final Sales Quarter
After September 30, 2021, regular sales of the XG Series will continue for as long as stocks last, but no longer than December 31, 2021. The actual final purchase date for any individual model will vary and is defined by the product availability in your region. Your local distribution and Sophos sales team can help with any specific queries you have.

At Sophos' sole discretion, we may allow purchases after December 31, 2021, if there is any remaining stock.  

Lifecycle Milestones
After December 31, 2021, the standard lifecycle policy milestones for the hardware appliances apply. Accessories used exclusively for these models will be available for purchase for a further twelve months. Hardware support continues for a further three years until December 31, 2024, with a valid support contract.

Final sales period begins: September 30, 2021
Planned final sales period end: December 31, 2021
Final purchase accessories: December 31, 2022
Final renewal: December 31, 2023
End of Life/End of support: December 31, 2024

No license may be extended beyond the end-of-life date.  

XG Series Models
This communication applies to the following models only.  
Desktop Appliances XG 86(w), XG 106(w), XG 115(w), XG 125(w), XG 135(w) (All revisions)  
1U Rackmount XG 210, XG 230, XG 310, XG 330, XG 430, XG 450 (All revisions)  
2U Rackmount XG 550, XG 650, XG 750 (All revisions)  

For previous XG Series models, such as the XG 85(w) and 105(w), earlier dates apply. These are outlined in the Retirement Calendar. SG Series appliances are not affected.

For further information, please reach out to your local Sophos contact or distributor.