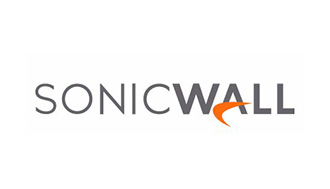 SonicWall SOHO, TZ300 & TZ300 W Firewalls Enter Active Retirement Mode
SonicWall has initiated a worldwide End-of-Sale for the SOHO, TZ300 & TZ300 W firewall appliances beginning January 22, 2020. At this same time, SOHO, TZ300 & TZ300 W firewalls will enter Active Retirement Mode (ARM). During this phase, SonicWall will no longer actively manufacture or sell the product. Support and services SKUs will be offered through the End-of-Support phase (January 22, 2025).

SonicWall SOHO, TZ300 & TZ300 W appliances are now eligible for upgrade through the SonicWall Secure Upgrade Plus program. Now is the time to transition all of your SOHO, TZ300 & TZ300 W appliance customers to SonicWall SOHO 250, TZ350 & TZ350 W, respectively. There are co-marketing email templates available In SonicWall Overdrive to help you with your outreach to your SonicWall customers to encourage them to upgrade today.

Why is SonicWall initiating End-of-Sale these appliances? Gen 6.5 SOHO 250 & TZ350 firewalls deliver superior features and performance and are an excellent solution for customers with small- and mid-sized networks across all vertical markets.

What are the replacement appliances for SOHO, TZ300 & TZ300 WIRELESS-AC? SOHO 250, TZ350 & TZ350 WIRELESS-AC are the replacements for SOHO, TZ300 & TZ300 WIRELESS-AC.

Can customers still order SOHO, TZ300 & TZ300 WIRELESS-AC? Check with your distributor on the availability of the units. If there is a strict requirement for TZ300 (and TZ350 cannot be used), please plan to use the TZ300P appliance. TZ300P works like a TZ300 appliance and provides additional PoE functionality.

Can customers still order SOHO WIRELESS-N firewall? Yes. SOHO WIRELESS-N will continue to sell until the SonicWall inventory is depleted.

For more information: Read the SonicWall ARM Notification for SOHO Read the SonicWall ARM Notification for TZ300 series View the Product Lifecycle web page SonicWall Capture Client Now Supports macOS 10.15.3
The Capture Client Product team is pleased to announce the availability of the SentinelOne engine for macOS v3.6.1 via the Capture Client Portal. This is regarding support of the Capture Client software for MacOS 10.15.3, which was released by Apple on January 29, 2020.

Please update your Capture Client (Threat Protection) policies to use the new agent for your macOS devices. But also make sure that you update the SentinelOne engine BEFORE you update macOS to 10.15.3 For further information, please refer to this KB article on the compatibility of Capture Client agents with macOS versions. If you need assistance, please reach out to SonicWall Support.

Now Available: SonicWall WiFi Cloud Manager (WCM) 2.0
SonicWall WCM 2.0 reinvents SonicWall wireless by delivering fast, reliable and seamless WiFi user experience. The updated cloud-management dashboard provides new features and better troubleshooting capabilities along with quality improvements. Enhancements to RF (Radio Frequency) leads to improved quality and reliability. WCM 2.0 catapults the wireless user experience to the next level. Watch WCM 2.0 enhancements on-demand webinar

Now available: SonicWall Capture Security Center Management & Analytics 1.7
SonicWall Capture Security Center (CSC) delivers unified management, analytics and reporting for SonicWall's network, web, endpoint, email and cloud security through a single pane of glass. It enhances visibility, agility and capacity to help you govern your entire SonicWall security ecosystem with greater clarity, precision and speed — all from one simple cloud interface.

What's new in SonicWall CSC MA 1.7: User-behavior analytics – Reduce security risk and optimize network performance by monitoring, discovering and managing all users' unsafe internet and application activities, malware and intrusion attacks, and resource utilization, access, and connections across the entire network (only flow-based reporting) Zero-Touch pre-provisioned configurations – Operationalize large number of firewalls with ease by centrally pushing custom configurations to all zero-touch deployed appliances at multiple sites globally Cross-product visibility and insights – Manage and respond to security risks and issues using enhanced data correlation between endpoint and network traffic information associated with users or IP addresses White label security reports – Demonstrate continuous service value delivered by regularly sending company branded security reports directly to clients Watch the CSC MA 1.7 New Product Introduction training in SonicWall University.